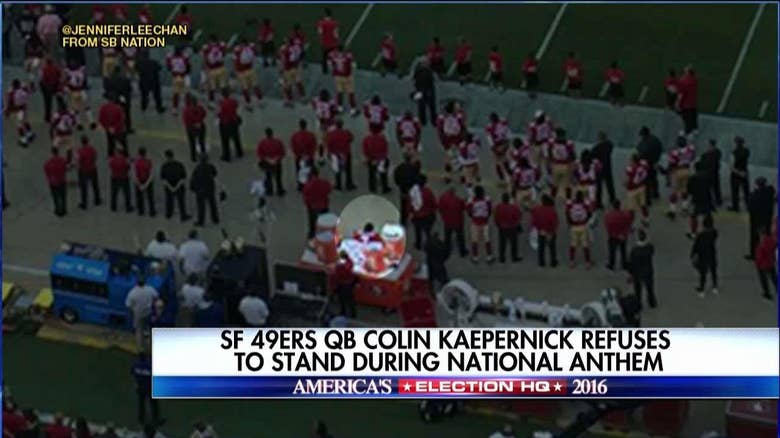 San Francisco
49ers quarterback, Colin Kapernick sat during the playing of the Star Spangled Banner before a football game. Is this freedom of speech?
Here are the opinions of a few people from Twitter:
Veterans fought to protect the rights guaranteed in the Constitution, not the flag.
#
ColinKapernick
So no one read
#
ColinKapernick
say it was "bigger than football" watch the news! Police brutality will not be swept under the rug anymore.
Shame on
#
ColinKapernick
... Many Patriotic Americans & Vets are Not Pleased w/your refusal to stand for the Anthem
Demanding
#
ColinKapernick
stand during a song is against the very foundation of freedom those making the demand pretend to believe in.
Is the
@
NFL
proud of
#
ColinKapernick
? Proud of him disrespecting our flag, our Constitution, and our military, who protect his/our freedom?
Don't worry
#
ColinKaepernick
, this hero will stand on your behalf during the national anthem.
What do you believe, Reading Workshop students?