Wednesday, April 11, 2018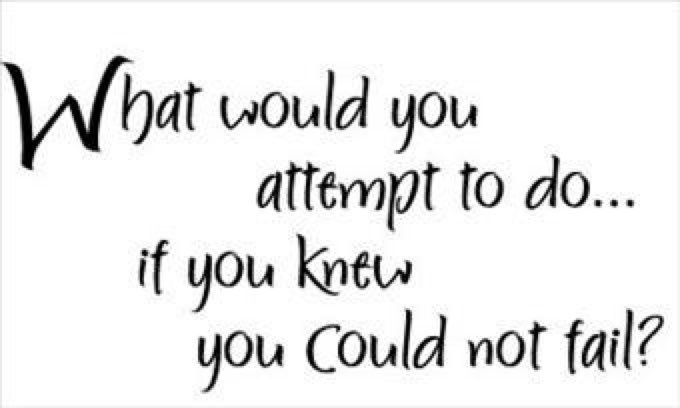 Image from @JohnMcGrathMB
Posted by

Mr. McGuire
at 9:17 AM
0 comments
Monday, March 13, 2017
Posted by

Mr. McGuire
at 9:04 AM
0 comments
Monday, March 21, 2016
This year in Reading Workshop we have talked a lot about being successful. Dr. Cornel West, speaking at Columbus State University asks about the next step--what will you use your success for?
Dr. West also says, you are going to have to muster the courage to examine who you are. Thoughts? Opinions?
Posted by

Mr. McGuire
at 8:42 AM
0 comments
Wednesday, September 29, 2010
Ashlee walked to school today. For a lot of students that is not such a big deal, but Ashlee lives 2 1/2 miles away. This eleven year old walked along a busy state highway, with no sidewalk. She was a little late, red faced, and slightly out of breath, but she made it.
For some reason, the bus stopped a couple minutes early today. She wasn't there, so it left without her. Two minutes later, Ashlee starting watching for the bus. After 20 minutes of waiting, with both parents at work, and no one to call, that is when Ashlee decided to walk to school. This may not have been the best decision, but it showed a determination to get to school.
I started thinking about all the comments we hear about kids. Things like,
kids today don't have the work ethic . . .these kids today just don't . . .
and
all kids want to do is play video games
or
kids just don't care about . . .
The people who make negative comments about today's students are comparing a slower paced less challenging time with today's high speed world. They are missing the fact that success today looks different than in the past. In school, the expectations for students in this test-driven time is stressful and often stymies creativity, but students persevere.
These people are so wrong about these kids today. They are not in a classroom to watch kids day after day give their all until they succeed. Students today are smart. They are creative. They think critically. They have the courage to question. And as Ashlee showed, they have the ability and determination to solve problems.
I think the next time I hear someone talk about
these kids today
, I will ask what he accomplished by the time he was eleven. The students in Reading Workshop write and publish blogs that are read worldwide. I think that says a lot about
these kids today
.
Image from http://www.lightrailnow.org/images/pedcrossing-sign-cameo.jpg
Posted by

Mr. McGuire
at 3:01 PM
4 comments
Tuesday, August 24, 2010
No excuses. No whining. No complaining. Success and nothing less.
Do you have the will to succeed?
You can find out more about Nick Vujicic at his website,
Life Without Limbs
.
Posted by

Mr. McGuire
at 8:10 AM
61 comments
Thursday, May 14, 2009
What challenges have you overcome? What challenges have you faced? As you look back on this school year, 170 days full of goods and bads, what went well? Where did you succeed?
Or, as sung by Miley Cyrus
The struggles I'm facing,
The chances I'm taking
Sometimes they might knock me down but
No I'm not breaking
And as you look ahead, what challenges still have to be faced?
There's always going to be another mountain
I'm always going to want to make it move
Always going to be an uphill battle,
And how will you handle those challenges?
Always going to be an uphill battle,
Sometimes I'm going to have to lose,
Ain't about how fast I get there,
Ain't about what's waiting on the other side
It's the climb

*
Posted by

Mr. McGuire
at 9:54 AM
10 comments
Thursday, December 4, 2008
Students are good at solving problems, you see,
And usually they do it without help from me.
They face their troubles with a smirk at fear,
To become workshop stars by the end of year.
As a follow-up assignment, in students' online journal, they wrote a response to the prompt--Tell the "So What?" What is the Point of the Story?


Here are examples of their responses.
I think that in the book Solla Sollew the point is you will get trouble in life and you will not like it, but you can't run from it. You have to face it. Even if you don't think it could get any worse it will get better soon or later. In the book the little guy learns that you will have trouble, you will think that the grass is greener somewhere else,but you can't run all your life. One day you have to stick up in life and grab a bat!! Your life will get better soon. So he went back to Valley of Vong with a bat to stop all his trouble (have fun with that)!
The book I Had Trouble getting to Solla Sollew is a really good. I think that the meaning of this book is if you have troubles don't let it mess with you, just do something about. Like what the main character did. At the end of the book, he went back to the Vally Of Vung That's why I think that the meaning of the book is it don't let any thing bother you. You should do something about it. then you can be left alone and nobody would bother you.
Another meaning of the book might be don't do something so big and then go back to that same thing. Like what the guy in the book did. He went on this big trip to the city where there are no troubles. Then he went right back to the Vally Of Vung. This time though he was prepared. So don't try running away from the troubles, just fight back and be prepared for what ever happens. Then nothing or nobody can mess with you and ruin your day. I enjoyed the book and I'm sure I wasn't the only one who enjoyed it.
This story was written by Dr. Seuss. The So What of the story is also the main point of the story. (I think!) So the main point of this story is to not try and hide from trouble, just deal with it.the more you try to hide from it, the more you get!
I think the So What of the story I Had Trouble In Solla Sollew is that you will always have trouble where you go and you should not run away from your problems.


Student thought in responses these surely show,
And facing trouble is something that they know.
The road to stardom, they're on their way.
Getting good grades should be child's play!


You might say that I had rhyming and Dr. Seuss on the brain as I posted today.
*

Posted by

Mr. McGuire
at 4:59 PM
2 comments
Wednesday, October 29, 2008
I had a conversation with a student this week about why she wasn't getting her work done. I started out with my usual conversation about
getting smarter
. I asked her if she wanted to learn and get smarter.
She replied,
you just don't get it Mr. McGuire. I wanna quit school. Everyone in my family has quit school. They all dropped out. None of us ever graduate. I just wanna quit and get a job. Besides, I'm not smart anyway. And I'll never be smart. All I ever want to do is get out of school. I couldn't graduate anyway. I'm not smart enough. No one in my family cares either. I am just going to quit school as soon as I can.
Somehow, this made me think (maybe too much time reading about the election) about our country. Here was my speech.
Our country was founded on the belief of everyone's rights for freedom, and opportunity. We have compulsory education so that every kid in America can go to school. No matter where you come from, no matter what your family is like, no matter where you live, you have the right to an education. Our country is set up so you can become anything you want to become. And the first step to a great life is to use this education to better yourself.
Her reply,
I don't want to get better. I just want to quit school.
My speech continued:
You must want to learn and to grow and to get smarter. You must want success for yourself. That is what living in the United States is all about. No matter what your life has been so far, you must get smarter and work harder. Use your rights for a free education. Use your rights for freedom of speech. Be the best you can be for yourself.
I can only hope that some how, some way, she will decide to become the first high school graduate in her family, and take advantage of the opportunity we have as citizens of the United States of America.
Posted by

Mr. McGuire
at 12:49 PM
13 comments
Monday, September 22, 2008
When you are facing something impossible and unknown, do you have the courage to stare it down and succeed? Can you overcome the challenges to be a winner?

The biggest problem facing students that regularly get bad grades is the fear of failure. Bad grades are a habit that is usual and comfortable. No one really expects them to do well. When they do, they get a pat on the back from teachers, who hope it will last, but they don't truly expect it to. Let's face it, a reputation for bad grades is usually earned from lots of assignments either not done at all, or so poorly done that they might as well have not been done.

I think it is interesting how these students that often fail in the classroom, are some of the bravest in the school. They face down bullies with no problem. Teachers and principals constantly punish them, yet they come back every day. Sometimes they go home to situations that would scare any adult. But "doing school" is just too much.

In order to get ahead, students need to know what is holding them back, and leave it behind. What does it take? How do they make this happen? What will give students the courage, judgment and the power to face down their fears until success is a habit.
Posted by

Mr. McGuire
at 2:53 PM
25 comments
Thursday, April 24, 2008
Success is not brain surgery. The obvious thing to do is usually the right thing to do. And the right thing to do generally isn't all that hard. I'm not saying you should do anything to be successful. I'm just saying that you have to get your priorities straight. Be clear about what you want to do. Then have the courage to roll up your sleeves and do it.
Dean Rieck, wrote this in his blog,
Copyblogger
, discussing the secret to success in his post
The "Chicken Plucking" Secret of Success
.
So the questions are, do you have it in you to be successful on the test? And, what do you have to do personally to perform at your best? What is your plan for success on Monday?