Thursday, May 23, 2019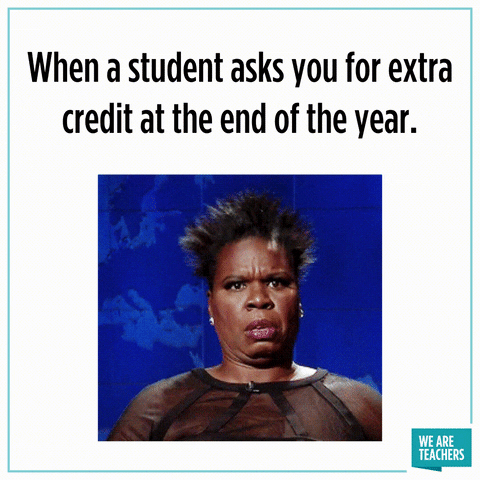 Posted by

Mr. McGuire
at 8:49 AM
0 comments
Wednesday, October 9, 2013
Hey parents, grandparents, and other family members, want to help your student earn some easy extra credit? All you have to do is fill out the form below. It is well worth it to me just to get parents to check in here.
Our language arts class is anchored around this blog. At the top you can find links like the one to Jupiter Grades that are helpful to both students and parents. On the right sidebar classwork, homework, and important dates are listed. Further down on the right side are links to blogs of all of the Reading Workshop students.
This website is the easiest way for parents to know what is taking place in language arts and at Salt Creek. Please use it to your advantage and thank you for helping your child earn some extra credit.
Posted by

Mr. McGuire
at 10:44 AM
0 comments
Tuesday, December 16, 2008
Grades in Reading Workshop are earned based on students' work. Most assignments are graded using a rubric scoring work with 1 - 4. This tanslates into 4=A, 3=B, 2=C, and 1=D. As long as students make an effort to complete their work, they do not recieve an F.
However, doing extra work can significantly raise students' grades. This rewards those students that take the time, and make the effort to earn higher grades. There are several ways students can improve both by doing extra reading and extra writing.


As a teacher, I reward the students that make the most effort. Although grades are not entirely tied to how hard a student works, poor grades are reflective of a lack of work ethic.


Students weekly
Read at Home
assignment rewards extra effort. Students choose a book that they want to read from home, the library, or the book room. The only requirement is that they log the title, time read, and pages.
The grade is based solely on time read.
A = 180 + Minutes
B = 120 - 179 Minutes
C = 60 - 119 Minutes
F = 0-59 Minutes
Students
online journal
is scored using a
rubric
, but by writing more, they can drastically improve their score. The more detail in each entry, the more likely journals are to earn an A. Time in the classroom to write in journals is limited to about ten minutes. Students that are willing to spend additional time can obviously have more detailed entries. By having the journals online, students can work on journals anywhere they have Internet access, including during library and study hall classes.
Commenting on the blog earns extra credit. Several students raise their grade by at least one letter every nine weeks, by commenting frequently. This is an excellent trade-off for me, because students read posts, think about them, and then write responses. Consistenly reading the blog also gives students a better understanding of Reading Workshop goals and expectations.


There is no excuse for poor grades in Reading Workshop. If students don't like their grades, all they need to do is read more and write more.


*
Posted by

Mr. McGuire
at 11:58 AM
3 comments
Wednesday, October 22, 2008
Student: I have all A's & B's with just one C. I sure wish I could get on the Honor Roll.

Me: What is your C in?
Student: Social Studies
Me: Have you talked to Mrs. Griffey?
Student: No, why?
Me: How do you know what to do to bring up your grade?
Student: I don't. Do you think I should talk to her?
Me: Yes
Student: What do I say?
This conversation today with a student caused me to think about what students don't know about school. Some students know what to say to their teacher, but most will never ask to talk about their grades, or the class. They don't even realize that most teachers welcome a question or concern, if it is done in the right way at the right time. So when? And where?
Guide to Talking to a Teacher


1. Always be respectful and ask for help.
2. Know the problem, and have your questions ready before you talk to the teacher. Write them down.
3. Write a note to the teacher and ask him/her for a meeting to discuss your grades or concerns.
4. Ask the teacher at a time that does not interfere with class, like when you first come in before class starts, or during quiet work time.
5. Take ownership. In other words, admit what you could do better, or what you need to do. Do not make excuses. If you screwed up, say so. Even if you think the teacher or the class is to blame, don't say it. If you take the blame for a problem, you will be much more likely to get help.
6. Be positive. Do not complain. Do not whine. Remember, you are looking for solutions.
7. Write down the teacher's suggestions. Even if you don't like what he says, it may make more sense later and it is the key to a better grade.

8. Thank him for his time. And, if he helps you, write a thank you note afterwards.
9. If you make a promise, follow through. Do what you say you will do. Especially make it a point to do anything he suggests and do it now. If you get an opportunity to do extra credit, or make up an assignment, have it done, and have it done right, when you walk into the class the next time.
The most important point is ASK QUESTIONS! If you don't know, or aren't sure about anything, always ASK QUESTIONS!
Posted by

Mr. McGuire
at 12:17 PM
16 comments
Thursday, September 4, 2008
Welcome to
The Reading Workshop
. I hope you will visit often, and comment about what you read.
This blog serves several functions in Reading Workshop.
1. It is the main communication tool for anyone who wants to know what we are doing in class.
2. Students can share their thoughts, ideas, and opinions, and receive extra credit in language arts by doing so. Check out this post by Shayna--
How do You Feel About Reading?
3. Teachers from other classes and other schools read it to see what type of activities we are doing in Reading Workshop.
4. A calendar is posted on the upper left side so students and parents have a handy resource for knowing about events, and homework due dates.
5. The blog serves as a way to keep the history from the past, and you can use it to see some of the types of activities ahead. An example of this is the post about
two-person journals
.
6. I share my thoughts and opinions for anyone who cares to read them.
7. There are links on most posts to help find more information, or the source of a fact, statement, picture, etc.
8. Students can read and write about themselves and topics that matter to them.
9. And, most importantly, anyone can join us in our class, by posting comments.
So parents, teachers, family, and friends, thank you for visiting. Please join us by commenting about what you see and read.
Posted by

Mr. McGuire
at 10:37 AM
0 comments
Thursday, May 15, 2008
Today
The Reading Workshop
blog passed 10,000 hits. This means that the blog has been viewed 10,000 times. WOW! Thank you to parents, students, teachers and visitors for reading. There have been over 4,000 unique/different visitors.
This is remarkable for several reasons.
1. Students are listening.
2. Parents are using this resource.
3. Teachers tune in to see what we are doing.
4. This proves the value of a blogs in education.
5. Parents, students, and teachers are all reading the same thing.
6. Educational issues are being discussed.
7. Students are feeling ownership for the class and what happens here.
8. Where Am I? causes students to think critically and use map skills.
9. Student write with the knowledge that their writing has an audience.
10. Students are taking advantage of the opportunity to earn extra credit.
Thank you to everyone that has stopped by to see what we are doing!
Posted by

Mr. McGuire
at 10:59 AM
11 comments
Friday, May 2, 2008
Why? Why? Why?



Posted by

Mr. McGuire
at 6:40 AM
10 comments
Sunday, March 9, 2008
I know you have read a book this year that is the best book you have ever read. So, tell us about it. What made it great? Why is it your favorite? Who would enjoy reading it? Give us some details, but don't give away any surprises or the ending! See the
Book Letter
post for ideas.
Your reward? Why how funny you should ask--a lot of extra credit. Just post in the comments. BUT, be sure you have correct spelling, punctuation, and capitalization.

Posted by

Mr. McGuire
at 8:27 PM
23 comments
Monday, October 22, 2007
We are back from break and students are working hard to finish up writing projects before the end of the 1st nine weeks. Projects due include: Letter about SSR book, Journal-If I was the Teacher, Describe the Character worksheet, and any assignments not completed due to absences.
Students, as always, can check their grades on
Engrade
to see how they stand.
Opportunities for extra credit are winding down, but here is a chance:
What is the shortest sentence possible?
An answer showing effort is worth 1 point. The correct answer is worth 3 points.
Go for it!
Posted by

Mr. McGuire
at 12:15 PM
17 comments
Tuesday, September 25, 2007
Grades for the fifth and sixth grade students are available at all times on Engrade. Grades are stored online and can be accessed by any computer on the internet. Each student has his/her own account and must log on with a username and password to see their grades. If students and/or parents have a question their grades, all they have to do is follow the link to the Engrade website.


Students set up their accounts yesterday, so now their grades are available on line 24/7 for science, social studies, reading, and writing. We used Engrade last year, and students really liked being able to access their grades whenever they
want. Each day, students can check their grades during language arts class, at home, or in the Laurelville Library.

Students that want extra credit can write an essay to be used in class during Rambunctious Reading. Currently we are using an adaption from Harris and Me, written by Gary Paulsen. Students are enjoying living through the scene where Harris and Me dive bomb the pigs as they pretend they are at war.

Great job to our Study Island Students of the Day--Connor H., Josh P., Kari W., and Justin H.

Posted by

Mr. McGuire
at 11:15 AM
11 comments